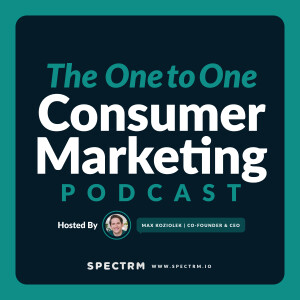 Wednesday Jul 26, 2023
Reliance Retail's Shaurya Tyagi on How to Build More Rapport with Customers
Ben speaks with Shaurya Tyagi, Head of Digital Marketing & Loyalty at JioMart partner, the online shopping platform of Reliance Retail, India's largest retailer. They discuss how to increase retention by focusing on building rapport for customers and creating "wow" moments, the need for quality customer experiences in both physical and online marketplaces, and the right way to build relationships on WhatsApp. They also discuss the unique challenges to personalization in India, how AI and humans can work together for better customer experiences, and remembering that audiences are more than just numbers. 
Topics discussed:
Shaurya's journey from building a D2C business for an insurance company, working in gaming, and working for a mobile manufacturing company, to overseeing retention and loyalty at JioMart partner, the online shopping platform of Reliance Retail.

How to build brand and product awareness in both physical stores and through online websites and marketplaces, and how to create "wow" experiences across channels.

The importance of building a rapport with your customer in order to build trust, solve problems, and exchange value.

The challenges to customer retention and personalization in India, especially when so many people speak so many different languages.

How to engage customers through messaging on WhatsApp, and why the best customer experience is to create relevant content for them that draws them to engage with you.

How AI and humans can work together to create better customer service experiences.

Advice for marketers that includes why it's important to remember that your audience is not just numbers, but people.

Views mentioned in the podcast are personal and do not represent the organization Shaurya works in or has worked in the past.
Comments
(0)
To leave or reply to comments, please download free Podbean or